As dry as it has been in this part of the UK the only things that are really doing well are my Veg and salad plants, as I am out there watering at least twice a day. We haven't had any rain in over a month. My front lawn is looking a little sad hope it will recover once we get some rain.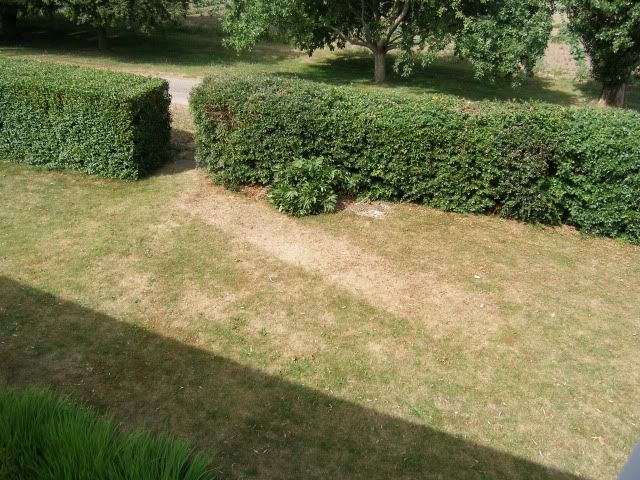 I have this small space between my stables and greenhouse, which is a real sun catcher. Thought this year I would try growing some squash in in pots back there. They have done really well even using the trellis I had left up from last year. Thought the weight might bring it down, but it's fine I will grow these again next year are really taste.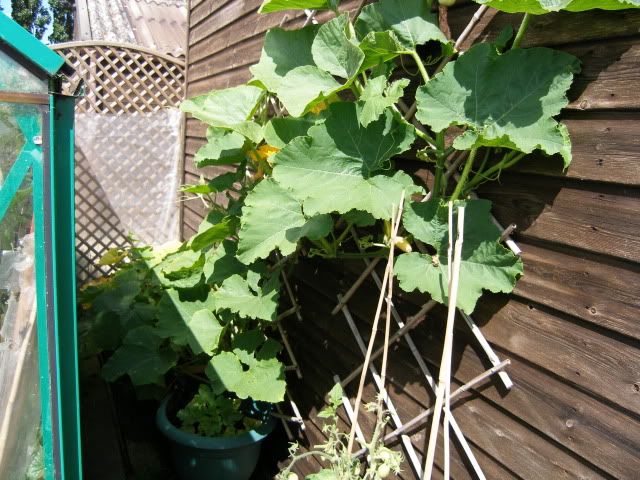 Inside my greenhouse I have Plum Tomato's a Cucumber plant, that's doing really well. The rest are peppers sweet Bell Peppers and some really hot little suckers. Also tucked back in there I thought I would try growing some celery in a tub it's called self whitening celery so you don't have to keep hilling it up to get the nice white celery, it's doing great.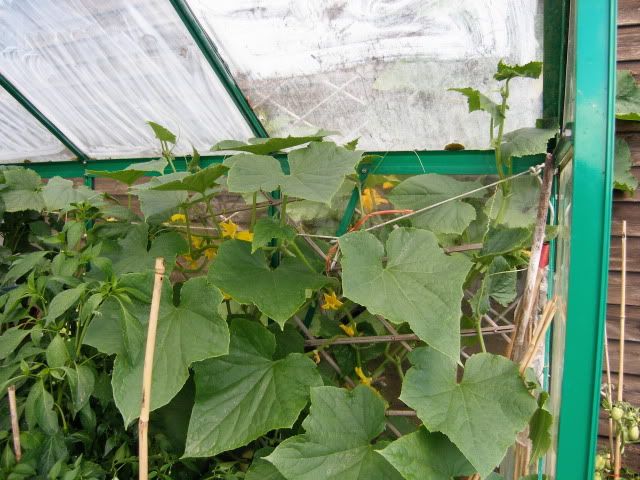 I also have just standing in tubs outside the greenhouse Potato's and Butternut Squash.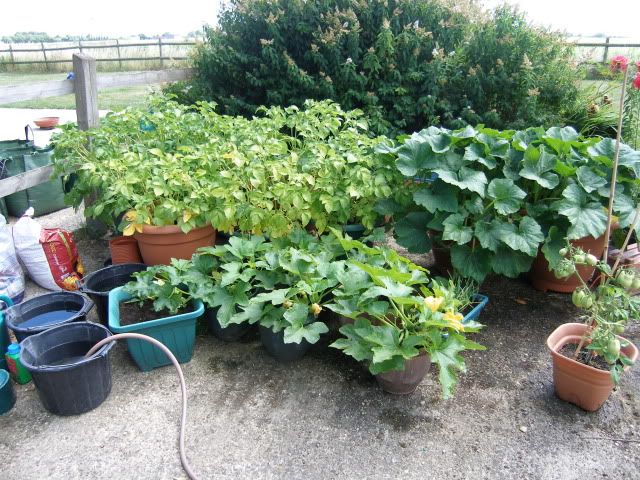 I have allot of Lavender in the garden for the butterflies and bees it's looking wonderful also at the moment, not that I have watered it to much really.
We need rain so bad, nothing in the forecast for us today, maybe a 40% chance for Monday. I feel like I'm living back in Saudi, with the constant looking and hoping for rain. The heat has been for us very hot, my conservatory was 115 degree's yesterday only 106 degree's right now.