In someways I don't mind it being so cold. It's a good time too finish some quilts.. While I'm working on them, they do keep me warm at the same time.
I have two I had to get done one is a birthday gift the other a Christmas gift.
When we go away my Nephew moves in to look after all my birds plus the cat. While here last year
he put together a quilt top that I have finally finished for him. Turned out looking pretty good. I used flannel backing on this to add a little more warmth.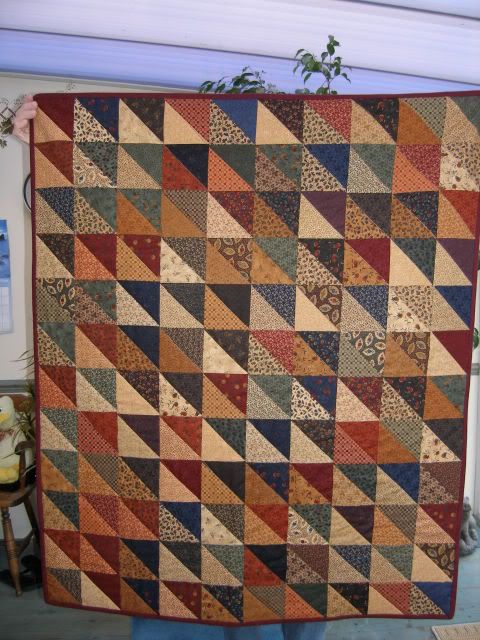 The second one I finished for a friend for her birthday. Did the quilting a little different on this one. I think it turned out really nice.





Current Mood: accomplished