On the way to the ferry which will take us over to Iona we came across this house for sale..You can just see the white house in the first photo.
Photo number two is the view it has down to the sea. Tempting would love to wake up to this view everyday but after spending some time on Mull don't think I could hack it, too isolated with only a small co-op or Spar to do your shopping. They are like a 7-11 in the USA. Want anything more have to get on a ferry to Oban.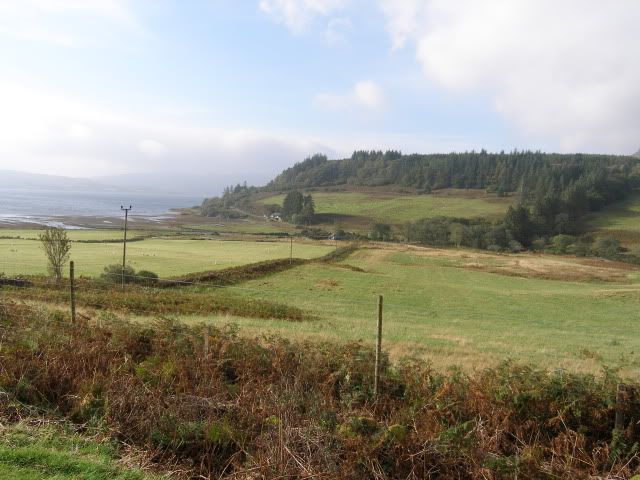 This is Iona.
This photo was taken from Iona looking back over to Mull.